NetSat-Launch Event
07.02.1920

NetSat Launch on 28.09.2020
On September 28, 2020, the NetSat project reached its preliminary peak with the launch of our satellites on a Soyuz rocket. The Center for Telematics and S4 GmbH celebrated this milestone with a launch party at the test facilities of the ZfT in Würzburg and the celebration was broadcast via live stream on the Internet. The recording of the stream is available on YouTube.
Downloads
Press release on the launch of NetSat
Scientific Overview Presentation by Prof. Dr. Klaus Schilling
Technical Overview Presentation by M. Sc. Julian Scharnagl
Television
Audio
Newspapers, magazines and web
German
English
Further Links
University of Würzburg
Chair of Robotics and Telematics
Innovative Earth Observation
TIM - Telematics International Mission
CloudCT - Blick ins Innere von Wolken
Funding
This project was funded by the European Research Council (ERC) Advanced Grant. Link to the EU page.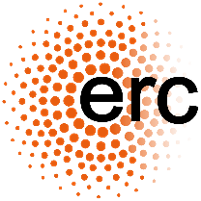 For further information please contact us at