Klaus Schilling receives AACII Award.
22.07.2022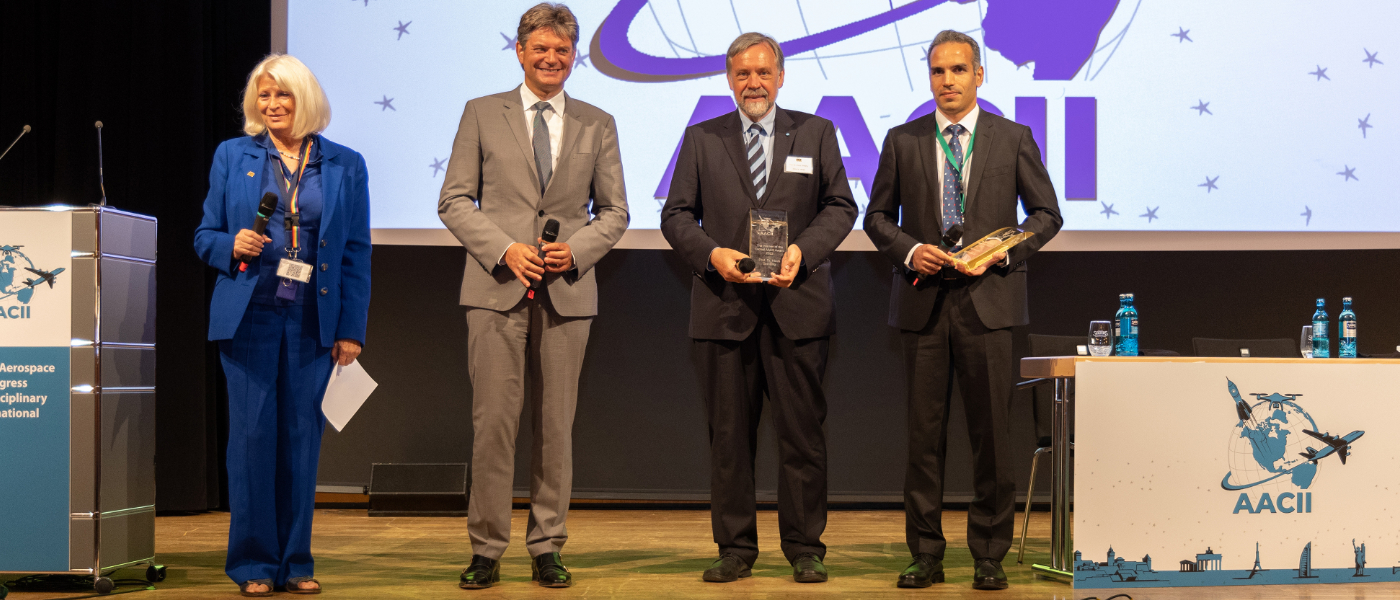 The award was given for special achievements in promoting young talent for the aerospace industry. Klaus Schilling received the award for his leadership in designing and establishing the elite international space programmes SpaceMaster and Satellite Technology at JMU.
Schilling was previously awarded a prestigious space prize for his achievements in the development of small satellites until 2021: The German Aerospace Society awarded him the Eugen Sänger Medal.
Source: University of Würzburg press release / Robert Emmerich