TeleMedicine: Supporting the autonomy of dialysis patients through telematic methods
09.08.2011
The care of chronically ill dialysis patients in permanent medical-technical therapy should enable an increase in therapy quality with reduced costs in health care by means of modern telematics technologies.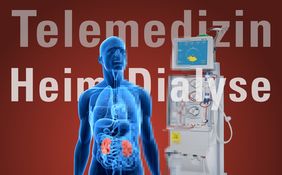 Detailed project content
In spite of the illness, patients should be able to remain in their familiar surroundings and at the same time be under close medical observation by the nephrologist in charge. The Zentrum für Telematik plans to develop patient-friendly solutions with partners in the clinical sector and in industry, which optimally support the initiative and self-determined life of patients in order to increase their autonomy.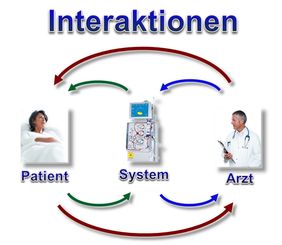 Project partner
Zentrum für Telematik e.V. (management)
Fresenius Medical Care Deutschland GmbH, Schweinfurt
University Hospital Nuremberg, Chair of Nephrology
University Hospital Würzburg, Department of Nephrology
Chair of Computer Science 7 - Robotics and Telematics, University of Würzburg
Funding
This project is funded by the BMBF within the framework of the Medical Valley EMN excellence cluster.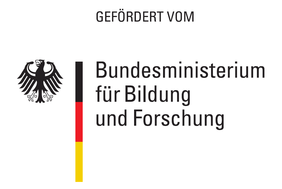 For further information please contact us at: