QUBE - Secure communication using quantum encryption
24.01.2018
Data transfers via conventional systems always guarantee the risk of unwanted monitoring. Even encrypted transmissions generally allow them to be intercepted and decrypted unnoticed. The situation is different with quantum encryption, where secure communication channels are created that offer robust protection against interception.

Detailed project content
In the QUBE project, ZfT is working on the construction of a CubeSat, which uses quantum key exchange technology to provide a secure communication link between satellite and earth. For this purpose, photons with specific quantum states are generated, which are sent to the ground station via an optical laser link. Any reading out of these photons from third parties would lead to a change in the quantum states, which would allow the monitoring to be detected immediately. In the future, several such CubeSats could be used to create global networks for key distribution in order to establish secure communication channels worldwide.
Project Duration
08/2017 – 07/2020 (3 years)
Consortium
QUBE is a joint project with OHB GmbH, DLR, LMU Munich and the Max Planck Institute for the Physics of Light. In this collaboration, advanced quantum technologies are combined with powerful optical communication systems and integrated into an innovative CubeSat system.
Funding
Dieses Projekt wird im Rahmen des Programms "Informations- und Kommunikationstechnologien (IKT)" vom Bundesministerium für Bildung und Forschung gefördert.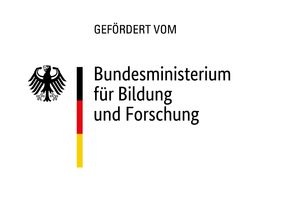 Alliance partners
TU München
Max-Planck-Institut für die Physik des Lichts – Erlangen
OHB System AG - Bremen
Email: